Weekend in Montepulciano
Wellness weekend at the Etruria Resort & Natural Spa in Montepulciano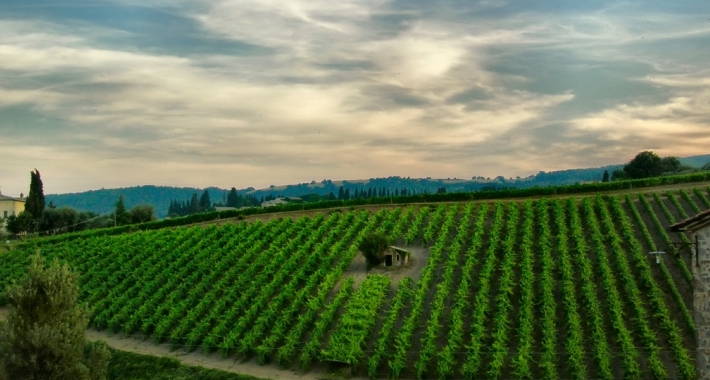 Montepulciano is known as the birthplace of a noble wine, yet for those lucky enough to spend a weekend there, it's also a pleasant jump into the past. Especially so if you decide to stay in the Etruria Resort & Natural SPA, a classy hotel built from the attentive restoration of an 18th century building, transformed into one of Tuscany's most prestigious Wellness Centres.

The Etruria Resort kept the original villa's main structure and secret garden, full of trees from hundreds of years ago, where guests can relax close to nature. Not too far from the hotel there's also 'La Perla SPA', along with the gym, pools and decorated restaurant of 'La Corte di Bacco' , complete with dishes taken straight from the countryside's tradition.
A weekend in the spa, fully relaxed and just a short while away from Cortona and enchanting Siena.
'La Perla SPA' is an exclusive wellness centre where guests can enjoy personalized treatments in beautiful locations that will accompany them on their relaxing journey. All in all it's a cutting edge spa that also offers modern remedies, complete with highly qualified staff and technologically advanced instruments that guarantee the spa's first place position for relax and beauty.

The peculiar nature of these personalized schedules ensures that each guest will be totally satisfied with their food and treatments. The best treatments are those that have to do with heat and water, but the spa's famous "talassoterapia" will help guests regain their lost energy and enjoy the essence of wellbeing. The spa's pool is equipped with a large hydromassage section and waterfall, that are part of the Kneipp and Emotion treatments, as well as their water beds.

The Dream treatments are all about chromatherapy; the sauna's amazing showers; the salt caves where you can breathe in iodine; the fountain of youth where water springs forth like a true elixir.

If you're looking for excursions outside of the city, you should definitely visit the nearby Cortona and beautiful Siena.
Written by:
Aldo Galvagno
Translation by:
Daniel Yeatman
What to visit around in Montepulciano
For the ones who love travelling
Click here to activate map